We are interested in assessing the ocean floor near the oil spill site for the presence of any tarballs, oiled plant life, or signs of affected wildlife. After pursuing the proper channels, we were not given permission to enter the oil spill site. Without a clear idea as to the condition of the ocean floor, we partnered with Santa Barbara Channel Keeper, and set out to examine the area that is just outside the closed areas.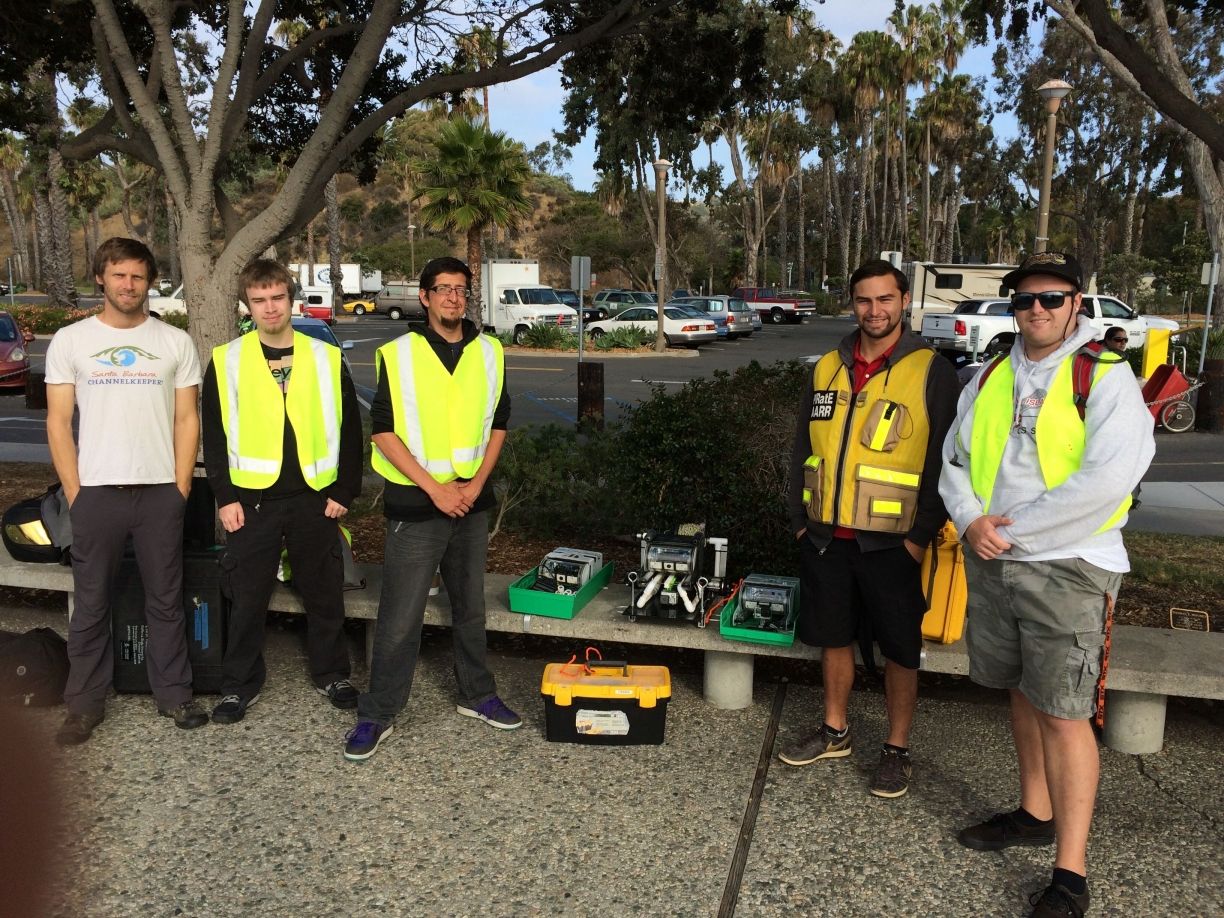 We set out aboard the R/V Channel Keeper with their program director Ben.
After some precipitation from the previous night, and from a plankton bloom, visibility was poor. We were unable able to survey all of our intended sites, but we were able to get the area directly off shore from the spill site.
We did not see any evidence of oil visually. We plan on heading out again next week to further investigate the ocean floor proximal to the beach closures.